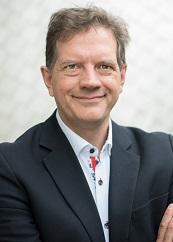 M. Martin Boyer, Full Professor in the Department of Finance at HEC Montréal and CIRANO Fellow, has been appointed holder of the new Research Chair in Insurance and Pension Plans. This appointment is effective immediately for a five-year term.
The Chair's activities and research will address the following themes: the behaviour of individuals with respect to wealth and insurance management in a context of short-, medium- and long-term risk; the structure, use and solvency of various retirement investment vehicles, including plans offered by government and private organizations; and the social responsibility related to risk management of organizations that set up pension and insurance plans. The actions undertaken by the Chair on Pension and Insurance Plans are aimed at improving understanding of the challenges of long-term financial risk management for individuals, companies and society as a whole.
M. Martin Boyer holds a Ph.D. in Insurance and Risk Management from the Wharton School at the University of Pennsylvania. His teaching and research interests are primarily in insurance and pension fund risk management.