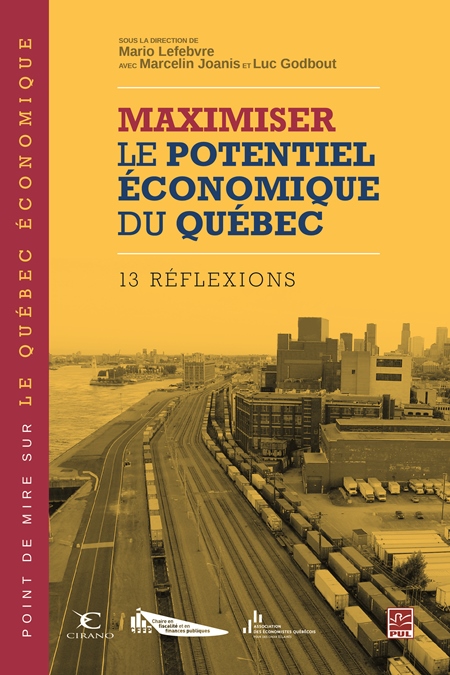 Le Québec économique is pleased to announce the publication of the book Maximiser le potentiel économique du Québec – 13 réflexions, officially launched May 18, 2016 at the 41st congress of the Association des économistes québécois.
Produced under the direction of Mario Lefebvre, Marcelin Joanis and Luc Godbout, this book is the first issue of the new series "Point de mire sur le Québec économique" and is available on the website of the PUL or in bookstores.
This book is the result of a project of the public policy committee of the Association des économistes québécois in partnership with the Economic Development group at CIRANO and the Chaire de recherche en fiscalité et en finances publiques de l'Université de Sherbrooke.
The book gathers the thoughts of Jean-Pierre Aubry, Jean-Claude Cloutier, Jean-Michel Cousineau, François Delorme, Pierre Fortin, Luc Godbout, Marcelin Joanis, Thérèse Laflèche, Jean-Luc Landry, Mario Lefebvre, Jean-Pierre Lessard, Pierre-Paul Proulx and Yves St-Maurice.