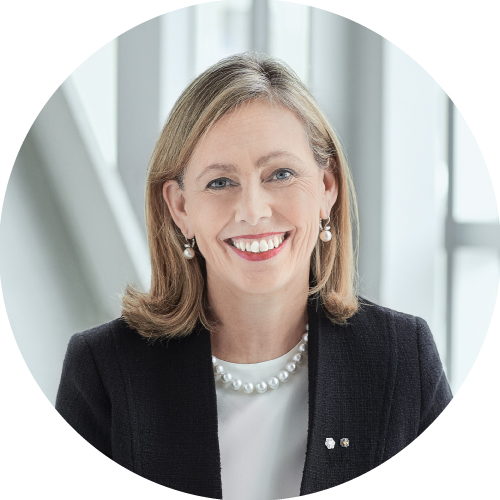 A great moment of discussions during the last virtual meeting of the Avant-Garde@CIRANO. On August 27, 2020, Monique Leroux, Chair of the Industrial Strategy Council for Innovation, Science and Economic Development Canada, shared her experience on the theme "Leadership in times of crisis" with members of the 2020 Cohort of Avant-Garde@CIRANO.
The young leaders were delighted to share their concerns and aspirations for the Quebec and Canada of tomorrow around the issues that are at the heart of the Industrial Strategy Council's current consultations: recovery, transformation, education, youth.
The Avant-Garde initiative aims to create a privileged place for interdisciplinary exchanges and the development of a network of people under 45 with leadership potential.