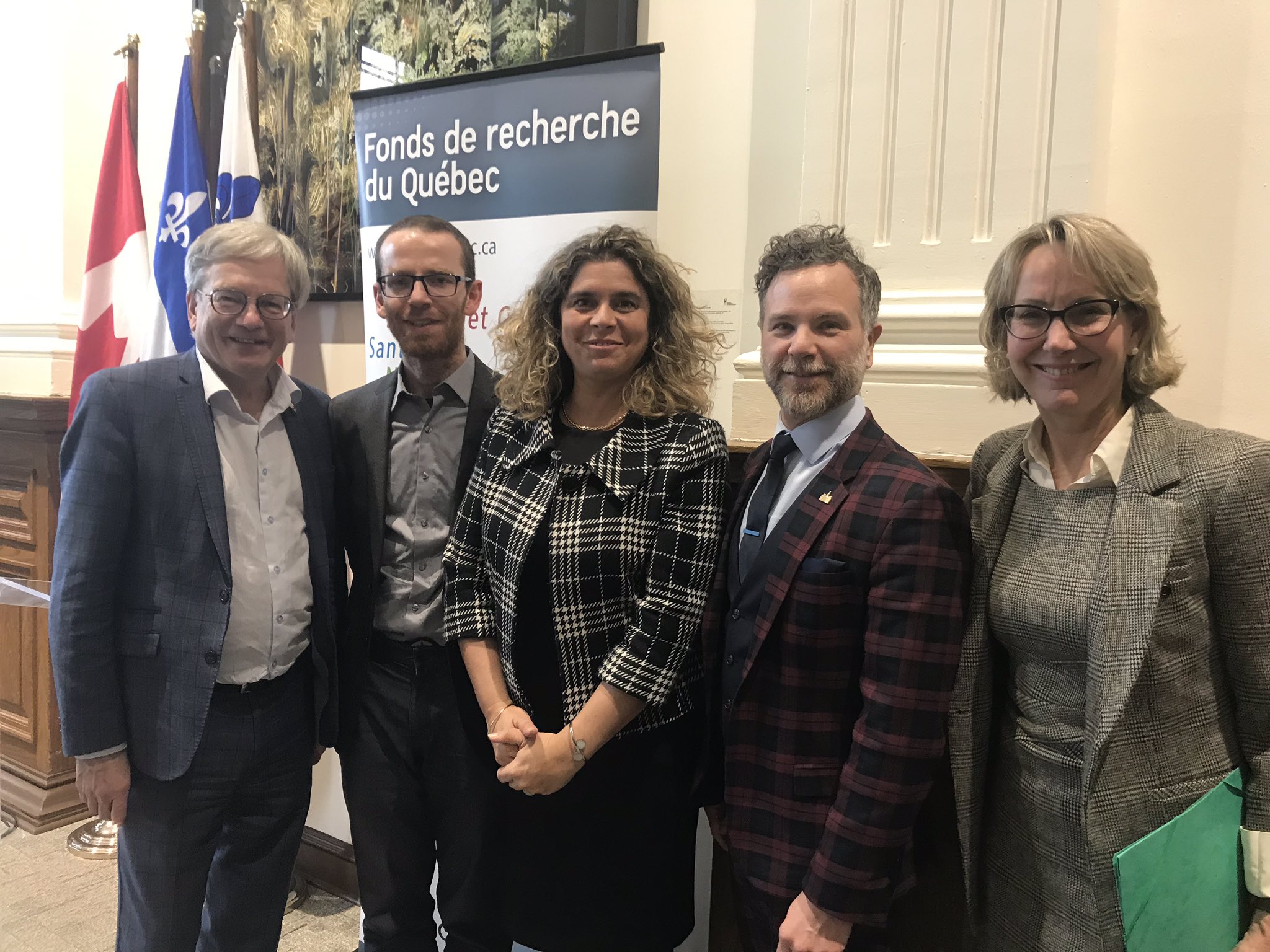 From left to right: Rémi Quirion (uebec Chief Scientist), Nicolas Saunier (Polytechnique Montréal), Nathalie de Marcellis-Warin (Polytechnique Montréal and CIRANO), François William Croteau (Maire de l'arrondissement de Rosemont-La-Petite-Patrie), Michèle Prévost (Polytechnique Montréal)
On December 17, 2019, Nathalie de Marcellis-Warin, CIRANO CEO and Full Professor at Polytechnique Montréal, was invited by Quebec Chief Scientist Rémi Quirion and the Fonds de recherche du Québec to participate in a workshop in scientific council with elected officials of the City of Montreal on the usefulness of evidence in municipal policy.
How do you recognize an evidence-based knowledge when you're elected? Notion of scientific consensus, quality of the data used, rigour of analysis... She illustrated her remarks with examples of studies that she has directed or that have been carried out by CIRANO researchers.
Michèle Prevost and Nicolas Saunier, both Full Professors at Polytechnique Montréal, also presented the results of their research, showing the great potential of evidence-based knowledge at the municipal level and the opportunities for the city to collaborate with researchers.
This workshop also provided an opportunity to discuss the importance of access to data for researchers, the importance of open data and ethical challenges. It was a good way to recall the importance of the Montréal Declaration for a Responsible Development of AI, and the work of OBVIA and HumanIA.