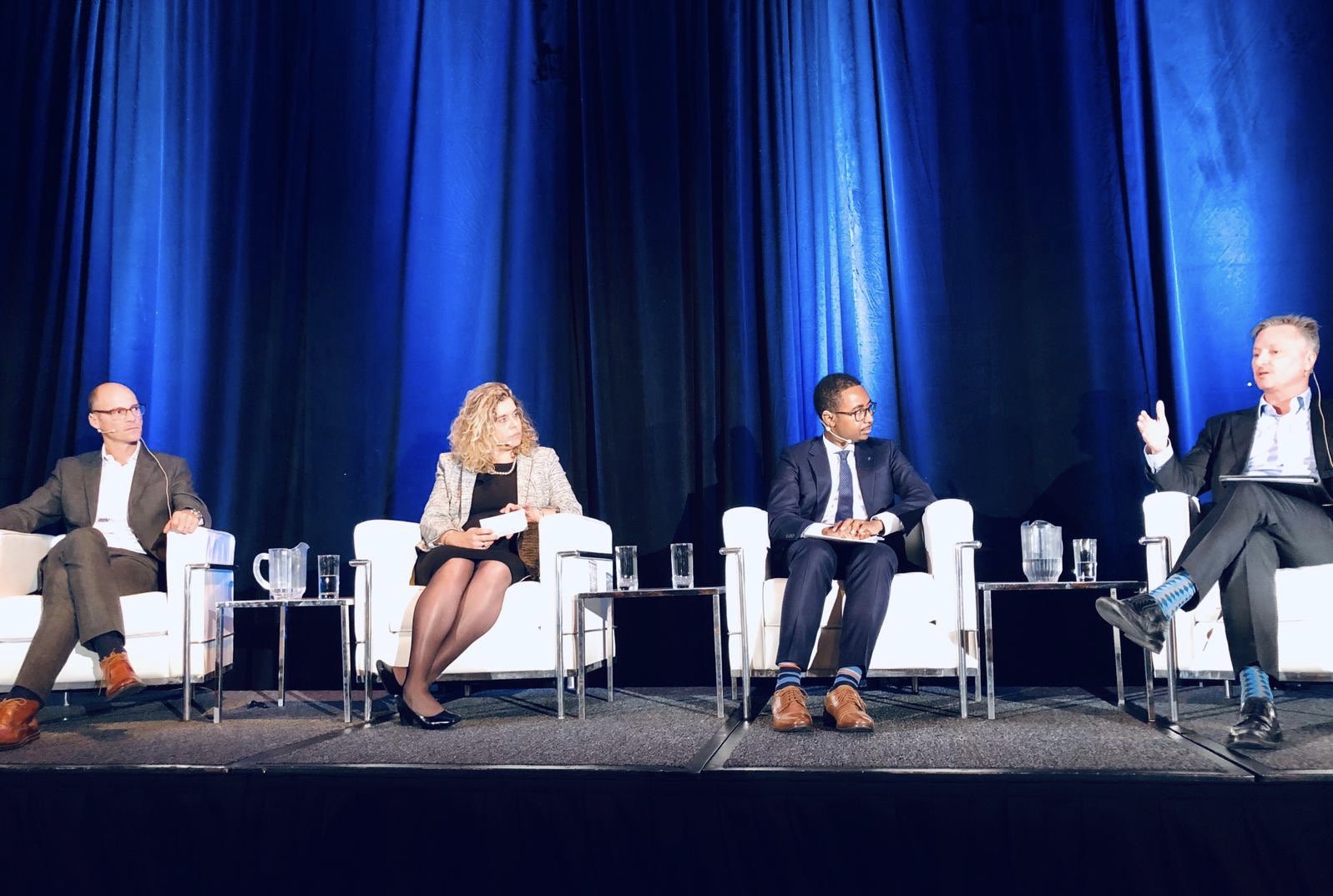 On November 25, 2019, Nathalie de Marcellis-Warin, President and Chief Executive Officer of CIRANO and Full Professor at Polytechnique Montréal, participated in the Rendez-vous avec l'Autorité 2019. The Autorité des marchés financiers (AMF) has been a partner of CIRANO for many years. She participated in the "Responsible Artificial Intelligence" panel, alongside Charles Morgan (Partner at McCarthy Tétrault and member of the AMF's Advisory Committee on Technological Innovation) and Lionel Pimpin (Senior Vice-President, Digital Channels and Specific and Corporate Strategies, National Bank of Canada) (panel moderated by Oumar Diallo, Director of Fintech and Innovation, Autorité des marchés financiers). The panelists discussed ethical principles that can guide the use of AI in finance.
Indeed, technological advances have paved the way for the use of artificial intelligence algorithms in the financial industry. These algorithms generate significant productivity gains, but also raise several ethical issues.
This annual major event brought together professionals from the financial products and services industry in Quebec to discuss the major current issues in the field.