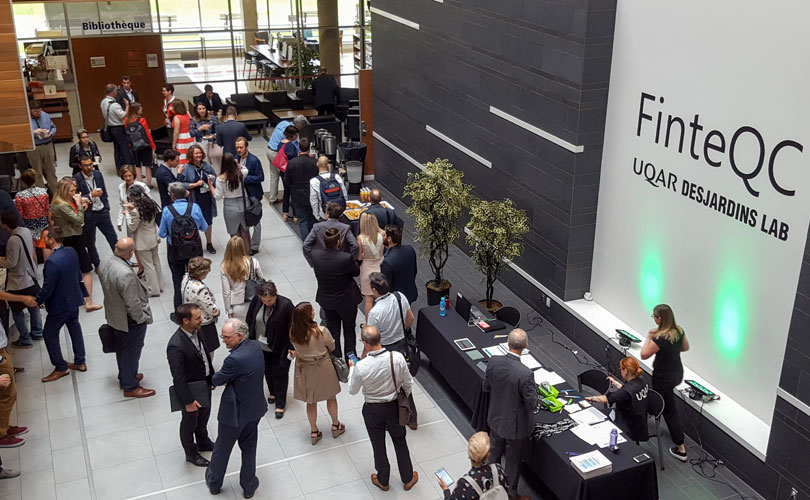 Nathalie de Marcellis-Warin, President and Chief Executive Officer of CIRANO and professor at Polytechnique Montréal, will participate in the 2019 edition of the FinteQC conference to be held on June 5 and 6 at the Lévis campus of the Université du Québec à Rimouski (UQAR). She will be part of the panel "Ethics, ownership and governance around data" on June 5.

The second edition of the FinteQC conference offers an intensive two-day program including lectures, panels, scientific research sessions and workshops. Customer experience, bank-Fintech collaboration, the impact of artificial intelligence on finance, open banking are some of the topics on the agenda this year.

Jointly organized by Université du Québec à Rimouski (UQAR) and the Desjardins Lab, the Second Annual conference on Fintech and Banking Transformation brings together researchers, decision makers, and practitioners interested in exploring the many facets of Fintech and banking transformation in the digital age.

The complete program of the second edition of FinteQC, available at finteqc.uqar.ca, includes five conferences, four panels, a world café, a workshop and four sessions, enough to meet the needs of all participants.