Mr Éric Martel, President and Chief Executive Officer of Hydro-Québec, will share his experience during a networking reception gathering researchers and business people. The presentation will be followed by a networking cocktail.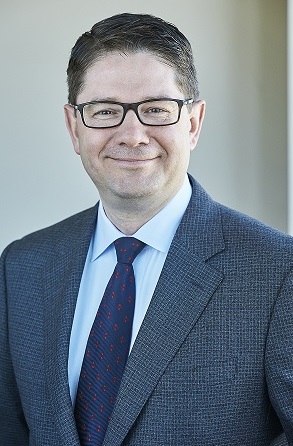 Éric Martel was appointed President and Chief Executive Officer of Hydro-Québec on June 3, 2015. He took office on July 6.

Previously, Mr. Martel was employed by Bombardier, where he worked from 2002 to May 2015. After having served as Vice President, Operations – North America at Bombardier Transportation, he transferred to Bombardier Aerospace in 2005, where he initially held the position of Vice President, Challenger Programs and Dorval Plant. He went on to hold a number of senior management roles at Bombardier Business Aircraft, including that of Vice President and General Manager, Challenger and Global Product Lines.

In 2008, he was appointed Vice President, Quality, Achieving Excellence System and Transformation. In this capacity, he implemented a solid quality culture throughout the organization. Two years later, he became Senior Vice President, Bombardier Business Aircraft.

In 2011, Mr. Martel was promoted to President, Customer Services and Specialized and Amphibious Aircraft. Under his leadership, the Customer Services team expanded its international footprint with the opening of regional support offices in Singapore, São Paulo, Sydney, Shanghai, Moscow and Johannesburg. At the same time, Mr. Martel spearheaded the deployment of a service centre in Singapore and launched the construction of a similar facility in Tianjin, China.

In January 2014, he was appointed President, Bombardier Business Aircraft. In this capacity, he managed some 12,000 employees throughout the world.

Prior to joining Bombardier, Mr. Martel worked for various high-profile international companies, such as Pratt & Whitney and Rolls Royce in the aerospace manufacturing sector, as well as for Procter & Gamble and Kraft Foods.

Éric Martel holds a Bachelor's degree in electrical engineering (1991) from Laval University. He sits on the board of the Global Sustainable Energy Partnership and chairs the World Economic Forum's Electricity Industry community. He has been actively involved with Centraide of Greater Montréal since the early 2000s.


The presentation will be in French.
When: Tuesday, May 14, 2019, 5:00 pm - 7:00 pm (Doors will open at 4:45 pm)
Where: Center for Interuniversity Research and Analysis of Organizations
1130, Sherbrooke West, 14th Floor
Montréal (Québec) H3A 2M8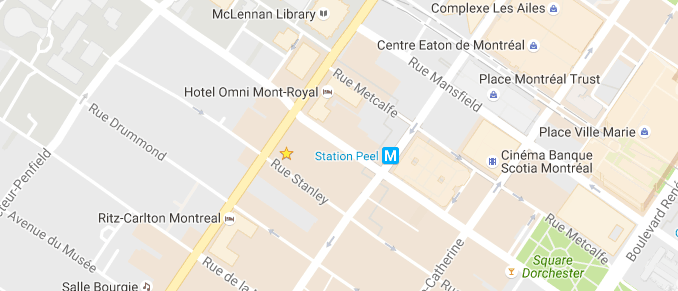 By invitation only
Information: Pauline Flandrois - evenements@cirano.qc.ca - 514 985-4000 #3128
---